The Villa Soligo Hotel
The Villa Soligo Hotel
The Villa Soligo Hotel
The Villa Soligo Hotel is immersed in Veneto's Prosecco wine-growing territory, between Conegliano and Valdobbiadene in the Municipality of Farra di Soligo – now a UNESCO World Heritage Site. The hotel is full of charm and evokes the splendour of one of Veneto's most prestigious 18th-century country houses. Entirely restructured, it offers a range of services and refined atmospheres blending classical and contemporary design.
Image
Image
A place that is also an emotion-filled journey for healing the soul and letting beauty capture our heart. A concept hotel for demanding travellers looking for a unique and memorable experience.
' An extraordinary country house in Veneto, among the Prosecco wine-growing hills, confirms our choice to privilege UNESCO World Heritage Sites. At Villa Soligo guests can be treated to food, wine and art amid spectacular Italian landscape '
Stefania Dotto
Stay Fancy Brand
Image
The hotel offers activities linked to the territory, including wine tasting in the area's estates, bike tours, paragliding, golf and moments of total relax in the hotel's park or pool.
Image
Image
Villa Soligo is a Palladian neoclassical building erected in 1782 by the Counts Brandolini d'Adda, which was initially used by the noble family as a summer residence and hunting lodge.
Image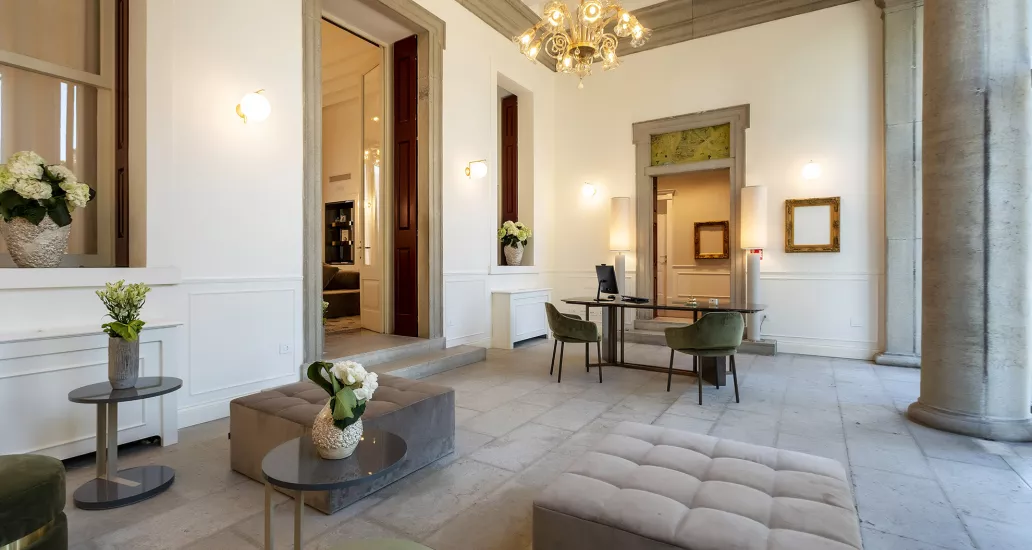 Image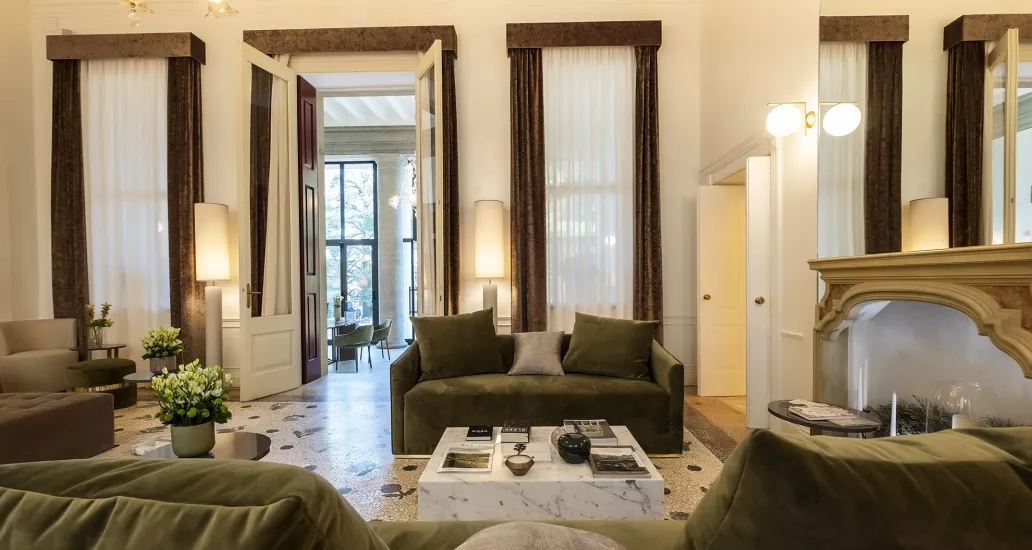 Image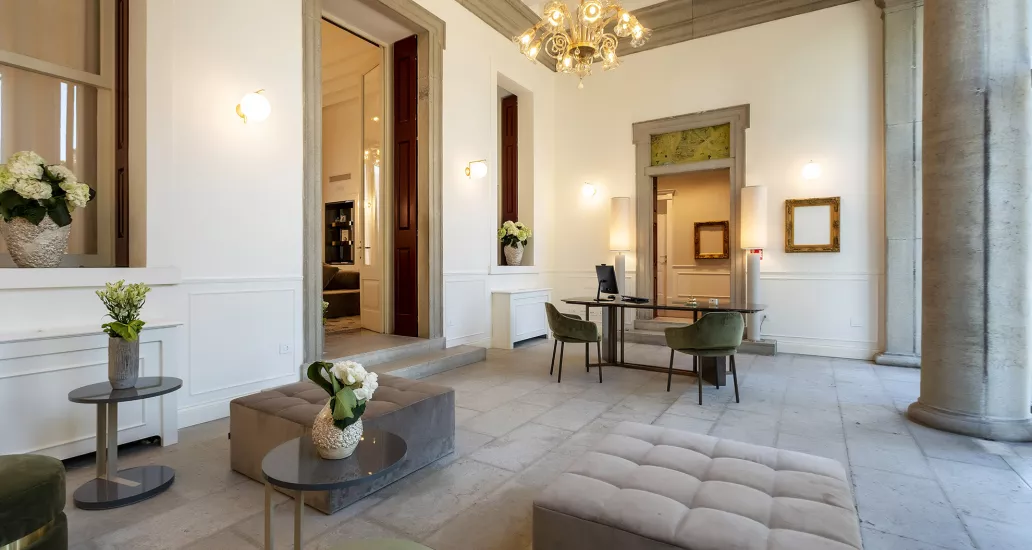 Image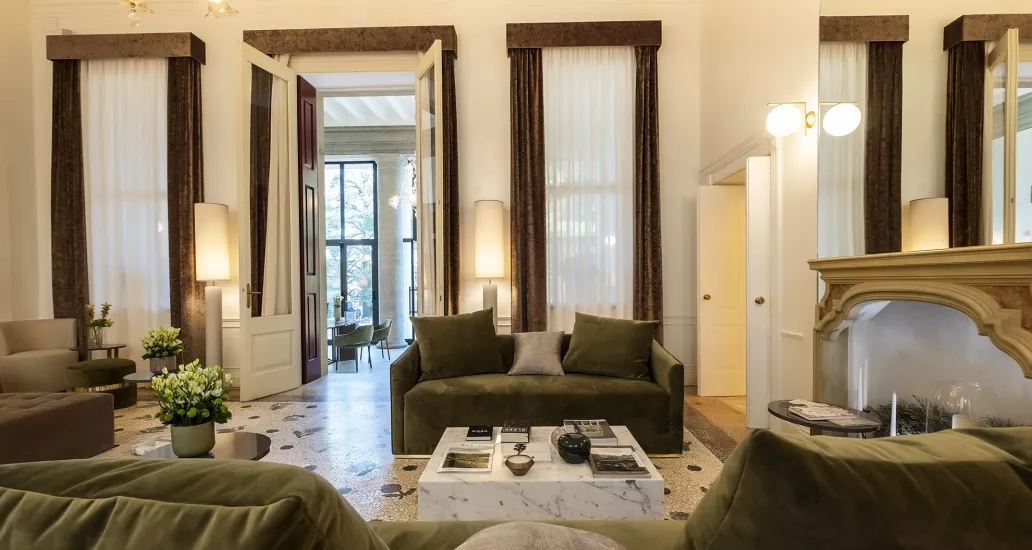 The bedrooms of this historical Veneto country house strike a perfect balance between history and contemporaneity
The history of Villa Soligo
Image
THE AGE OF MESSÉGUÉ
Originally used by the Counts Brandolini d'Adda as a summer residence, over the past 40 years, starting from the 1980s, the country house has hosted famous Italians such as Silvio Berlusconi, Alberto Sordi, Lino Banfi, Maurizio Costanzo, Maria De Filippi, Jerry Calà and many other show business and Italian television stars.
It is now a destination offering body treatments headed by Mességué, who relocated from France and now runs the Villa Soligo complex where he develops the wellness centre and also "remedies that can work miracles." In 2020 the hotel joined the Stay Fancy chain and a new story begun.
Image
Image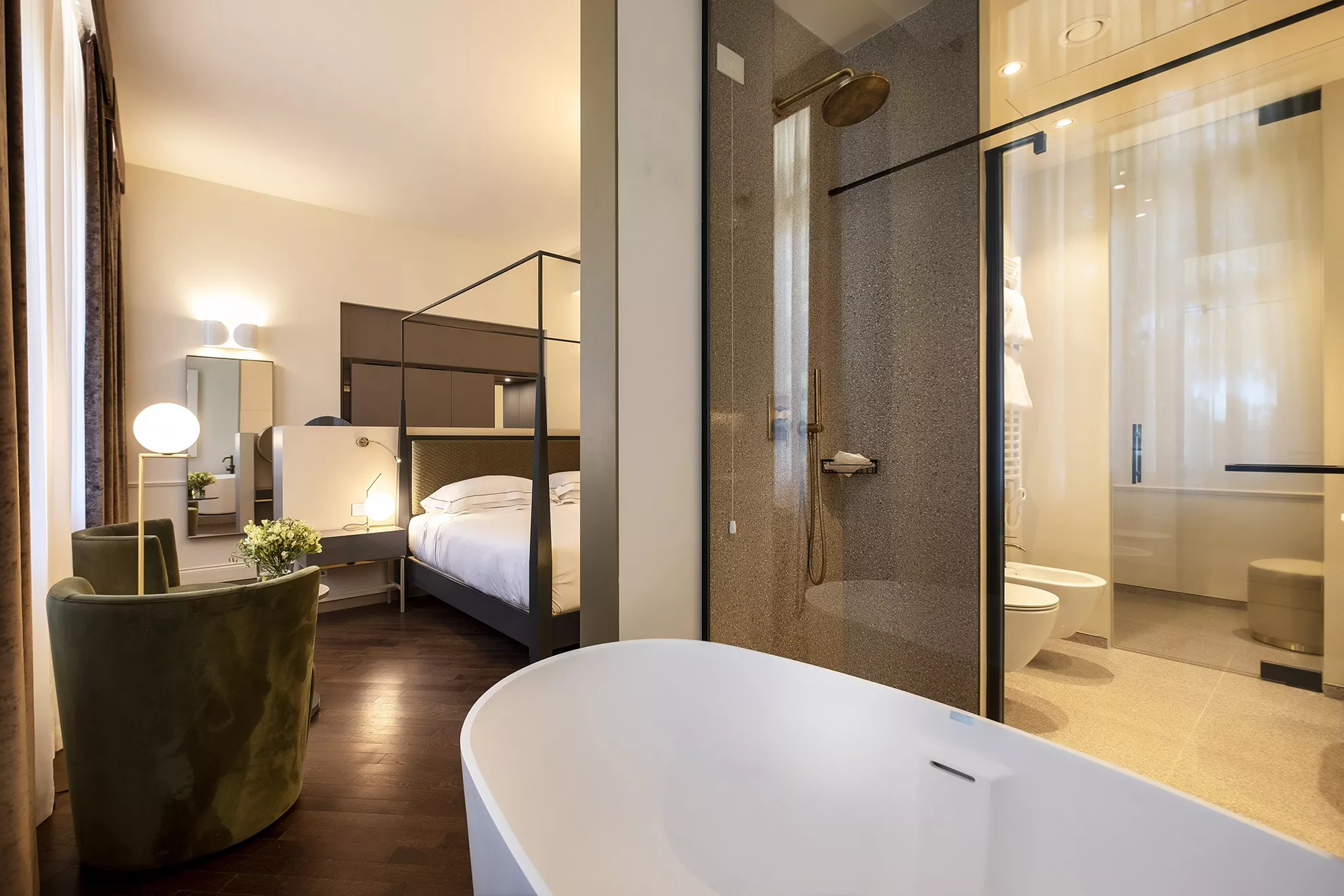 Image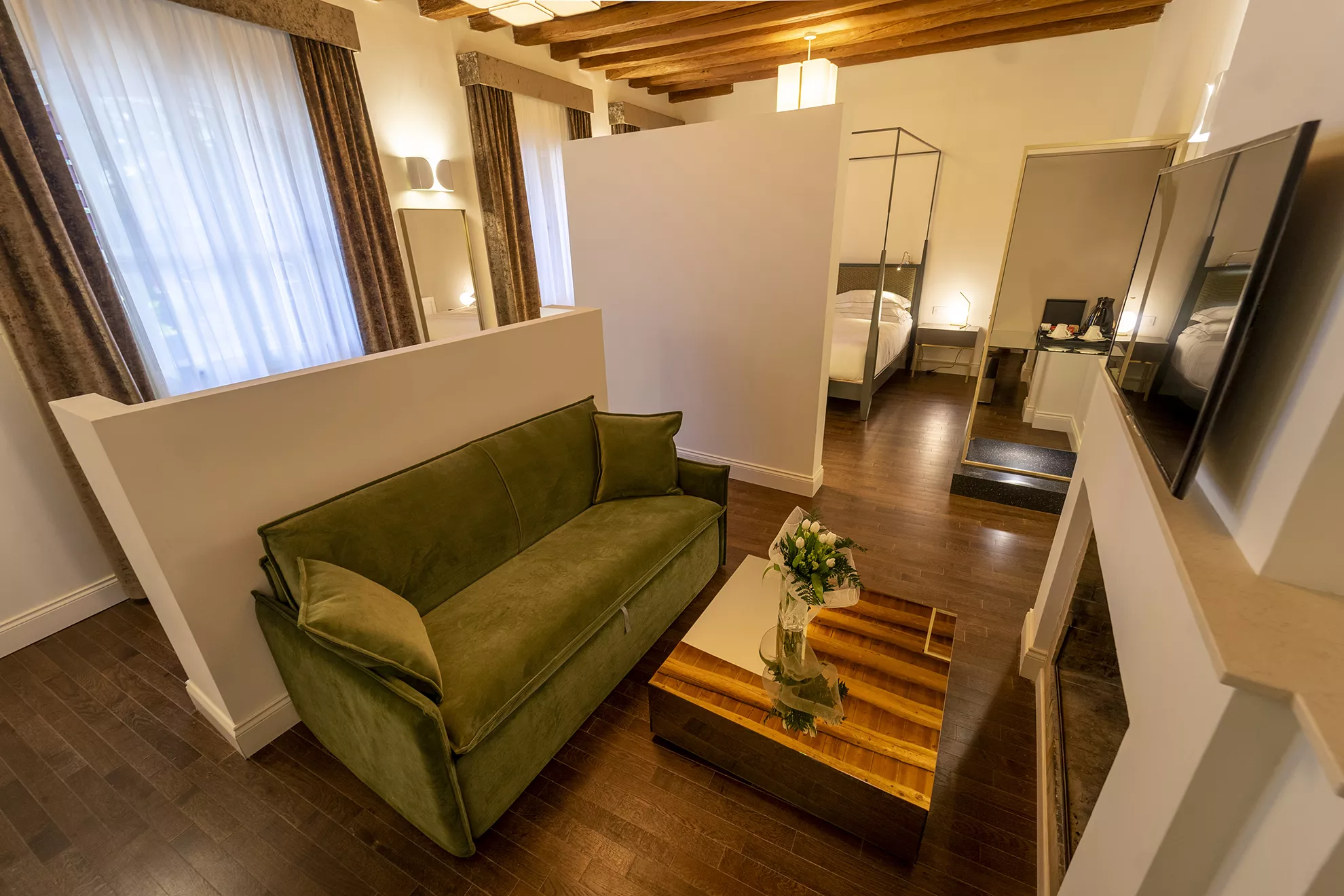 Image